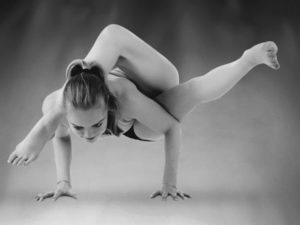 PHILIPPA'S TEACHING
Philippa teaches the Ashtanga Primary, Intermediate, Advanced A and Advanced B Series, as learned directly from Sri K Pattabhi Jois and Sharath Jois at KPJAYI in Mysore, India.
The method is Mysore-style guided self-practice (where students of all levels are taught individually, in the same room and practise at their own pace) and weekly Sanskrit-counted led classes (where everyone practises together, following the same breath and vinyasas, as counted by the teacher).
She teaches in London and Europe from May to December. For Philippa's London, UK and Europe schedule, please click here
From January to May, Philippa teaches at ASHTANGA NIRVRTA in the Western Ghats of South India (not far from where both Sri Tirumalai Krishnamacharya and Sri K Pattabhi Jois once lived). 100 miles from Mysore and nestled in a stunning coffee estate in Sakleshpur (Hassan district), ASHTANGA NIRVRTA and is an environmentally friendly 'homestay yoga retreat', that brings Ashtanga yoga to all levels of practitioners, in nature. A maximum of eight guests per retreat, allows for optimum attention. Please click here for retreat dates: www.nirvrta.com For what people say about Philippa's teaching, please click here!
To see ASHTANGA NIRVRTA in action, click on the image below:


To see how Philippa teaches, click on the image below: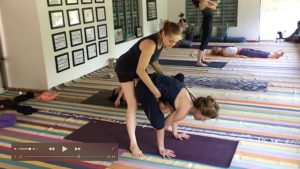 Philippa also teaches workshops, to share other aspects of the Ashtanga method. In special circumstances, she may offer private tuition. Please email if interested.
Practise requirements:
A basic level of fitness and health
A willingness to learn the traditional Ashtanga method (as taught at KPJAYI, Mysore)
A commitment to practising regularly and honouring the tradition
A good yoga mat, clean towel and modest, comfortable practise clothes